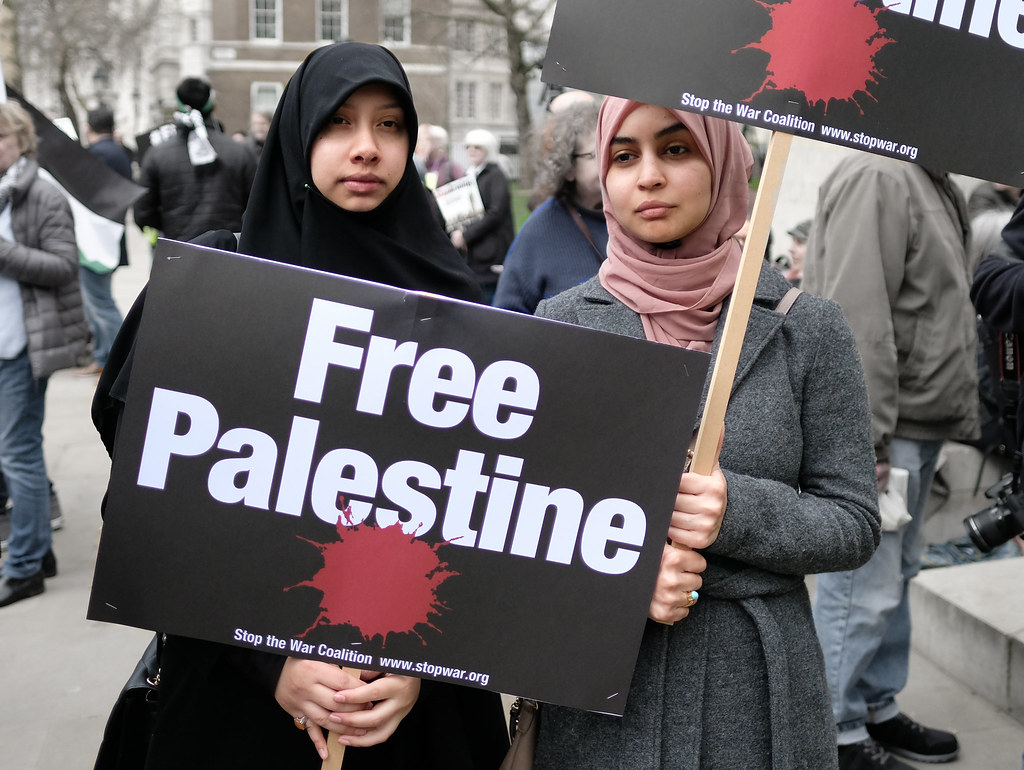 Image credit: Alisdare Hickson.
While a majority is dissatisfied with the behavior of the PA and Palestinian factions in response to the Israeli demolition of homes in Wadi al Hommos, a greater majority believes that Abbas' response, to stop implementation of agreements with Israel, is merely a media stunt and will not be implemented; and while support for two-state solution declines, support for armed attacks rises and an overwhelming majority rejects the US "deal of the century" and believes it will not end the occupation. In domestic matters, an overwhelming majority views "honor killing" as a heinous crime, a majority has no trust in the Palestinian judiciary, and more than 60% demand the resignation of president Abbas.
These are the results of the latest poll conducted by the Palestinian Center for Policy and Survey Research (PSR) in the West Bank and the Gaza Strip between 11-14 September 2019. The period before the conduct of the poll witnessed several developments including a presidential termination of the work of the Supreme Judicial Council and the formation of a transitional one, a presidential statement requiring former ministers, who illegally received salary increases, to return these funds, and a widespread internal debate over "honor killing" in the context of the death of a woman from Bethlehem in suspicious circumstances. In relations with Israel, five main developments occurred during this period: an Israeli demolition of a large built up area in Wadi Hommos which is located in an area under PA zoning control, responding to this incident, Abbas announced his intention to suspend the implementation of agreements with Israel, an explosive device was detonated in an area near the settlement of Dolev, west of Ramallah, killing an Israeli woman, Israeli prime minister Netanyahu announced his intentions to annex the Jordan Valley if he wins the Israeli elections scheduled for 17 September 2019, and finally, Israel transferred to the PA about two billion Shekels from the Palestinian custom revenues which the PA had previously announced it will not accept if it was not transferred in full. On Palestinian-American relations, US ambassador David Friedman stated that the US peace plan does not call for the creation of a Palestinian state but that it allows for Palestinian autonomy. This press release addresses many of these issues and covers other matters such as Palestinian parliamentary and presidential elections, general conditions in the Palestinian territories, the peace process and the future possible directions for Palestinians in the absence of a viable peace process. Total size of the sample is 1200 adults interviewed face to face in 120 randomly selected locations. Margin of error is +/-3%.
---
To view the full results, click on the press release below:
PSR Poll No. 73 Press Release