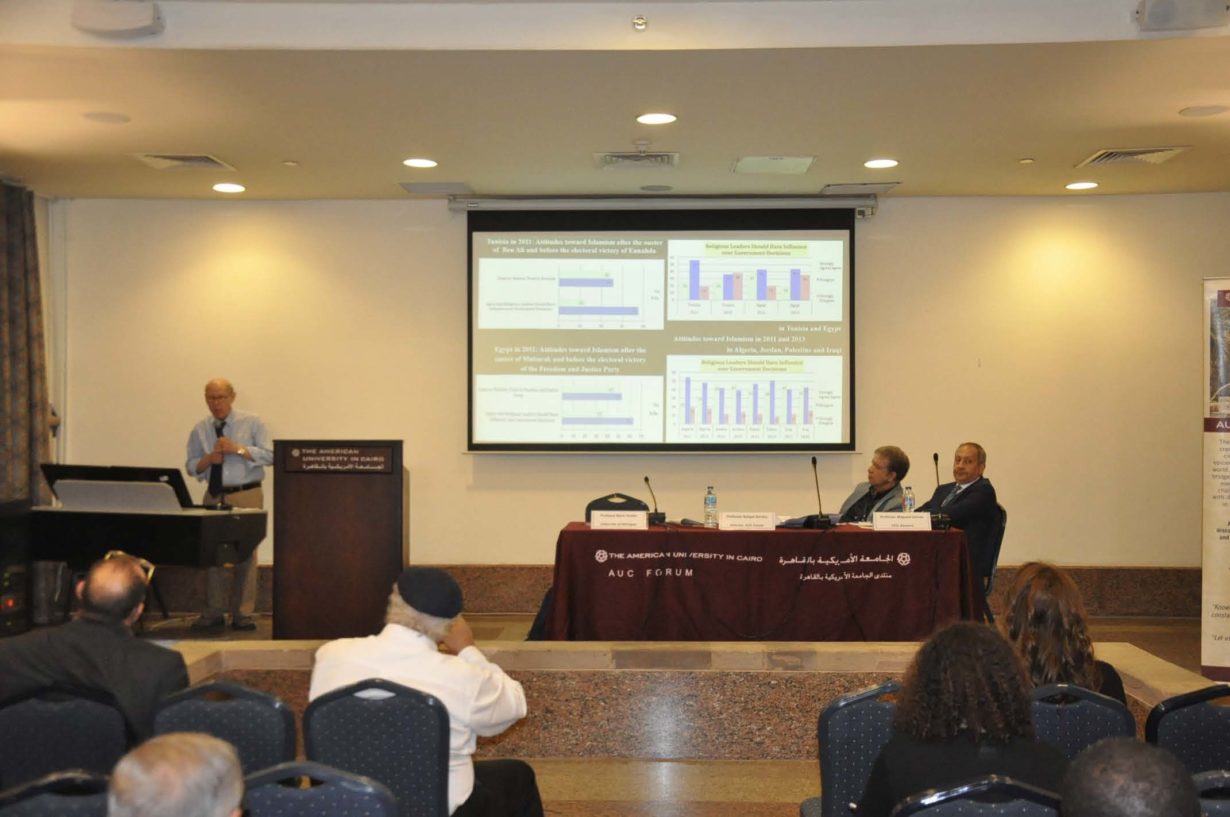 All of us are after exploring views of ordinary citizens– not least the decision makers who want to guarantee that their policies hit it right. What do findings from the Arab Barometer, Baseera and other survey research tell us about , for instance , who is the enemy/friend; how is Shari'a to be applied ; what do people think about the status of women ; different political parties…?
Attendees of this AUC Forum panel on "How ordinary Arab citizens" see their Present and Future"(March 8th, 2020) were privileged to listen and discuss with two pillars of this research who beautifully complemented each other because of their different locations. Coming especially for this talk is Prof. Mark Tessler , the Samuel Eldersveld Professor of Political Science at the University of Michigan; whereas talking from the inside is THE Egyptian pillar of this research , Prof. Magued Osman of Cairo University , CEO of the Egyptian Center for Public Opinion Research "Baseera" and Former Minister of Communications and Information Technology . Their complementarity revealed the assets and challenges of analyzing public opinion attitudes from the outside and inside this MENA (Middle East and North Africa) region. They answered questions about how this differential location complemented methodology applied; whether there were any surprises in views discovered; and what is the way ahead in overcoming the different challenges.
(for the figures and slides of the PowerPoint presentation, see the video to be uploaded soon on the AUC Forum website and on Facebook at https://www.facebook.com/AUCForum).