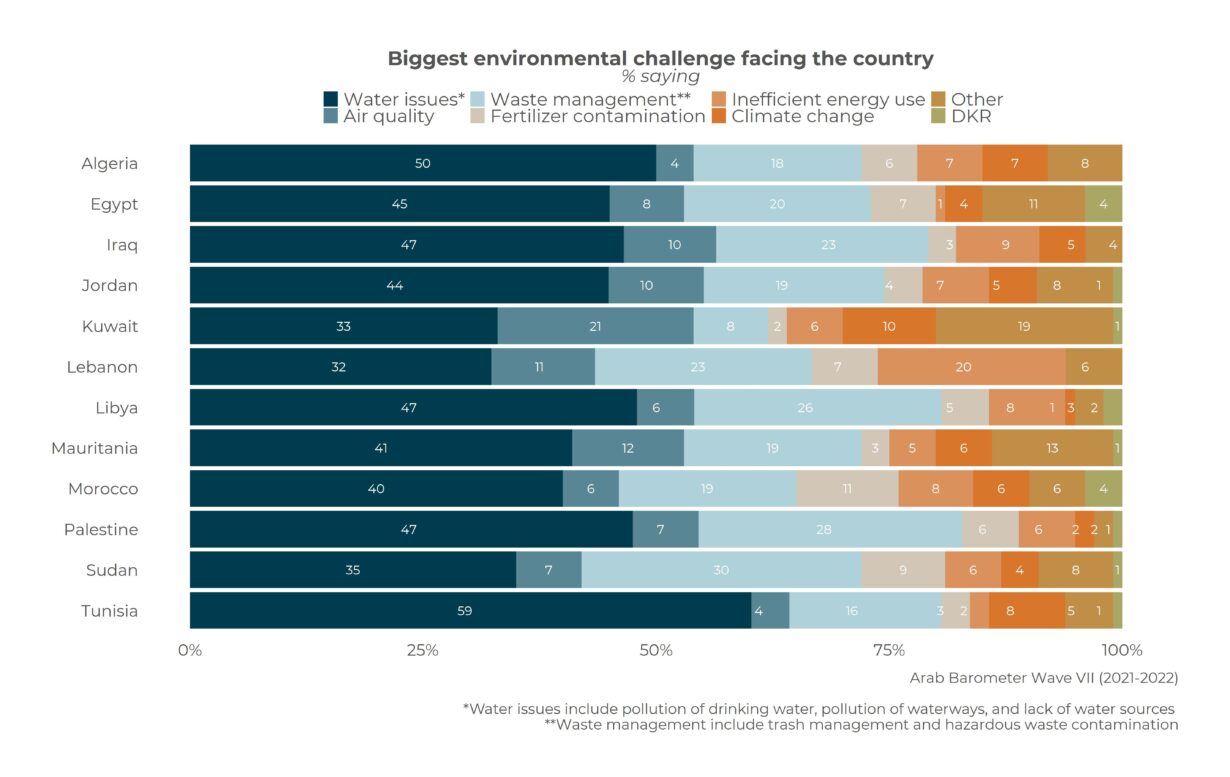 Key Findings:
▶Water is the biggest perceived environmental challenge facing countries in MENA, followed by waste management.
▶ Citizens hold each other and their governments equally responsible for lack of action on climate.
▶ There is broad support among citizens for more government actions in response to climate change.
▶ Despite recognizing that environmental challenges exist, more immediate issues take priority.
▶Many MENA citizens already recycle but mostly for cost saving or convenience rather than protecting the environment.