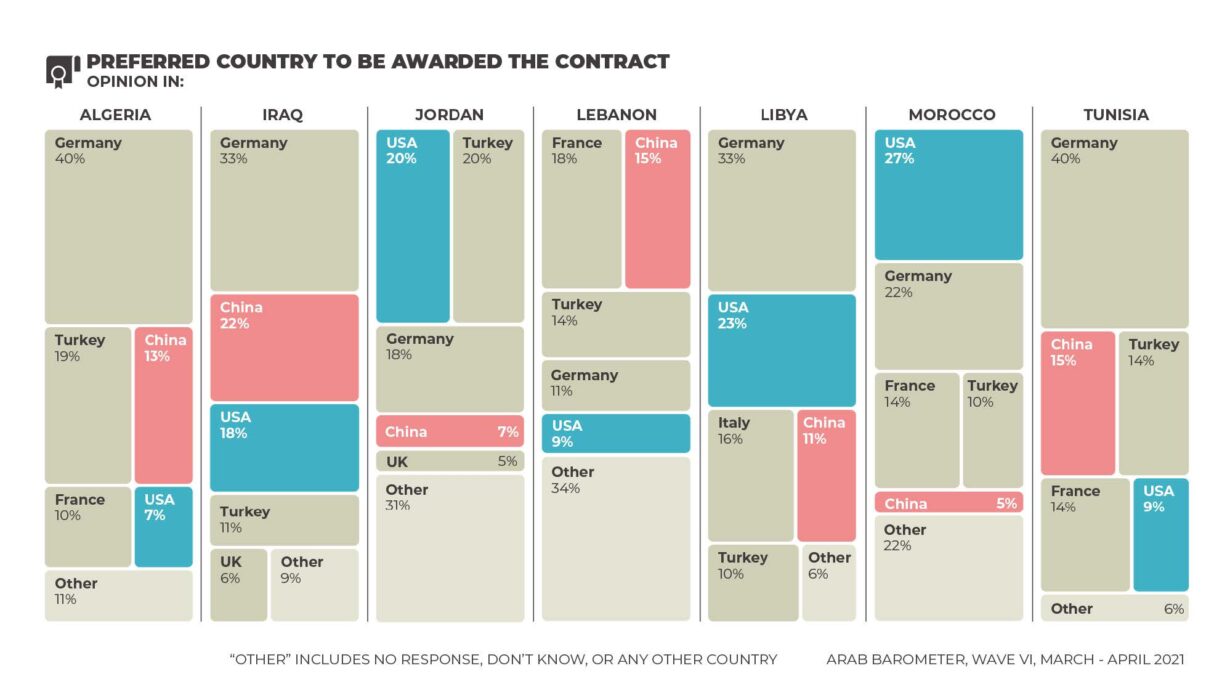 Key Findings:
Support for the U.S. has increased dramatically since 2020.
President Biden's policies are more favored than President Trump's.
Many view U.S. assistance positively and have a desire for increased support for education & infrastructure
China is viewed more favorably than the U.S., but support is low for China, Inc.
Saudi Arabia is more popular than Iran, but by moderate margins.
Among other powers, Germany & Turkey are the most preferred.
Normalization with Israel is widely rejected except in Morocco.