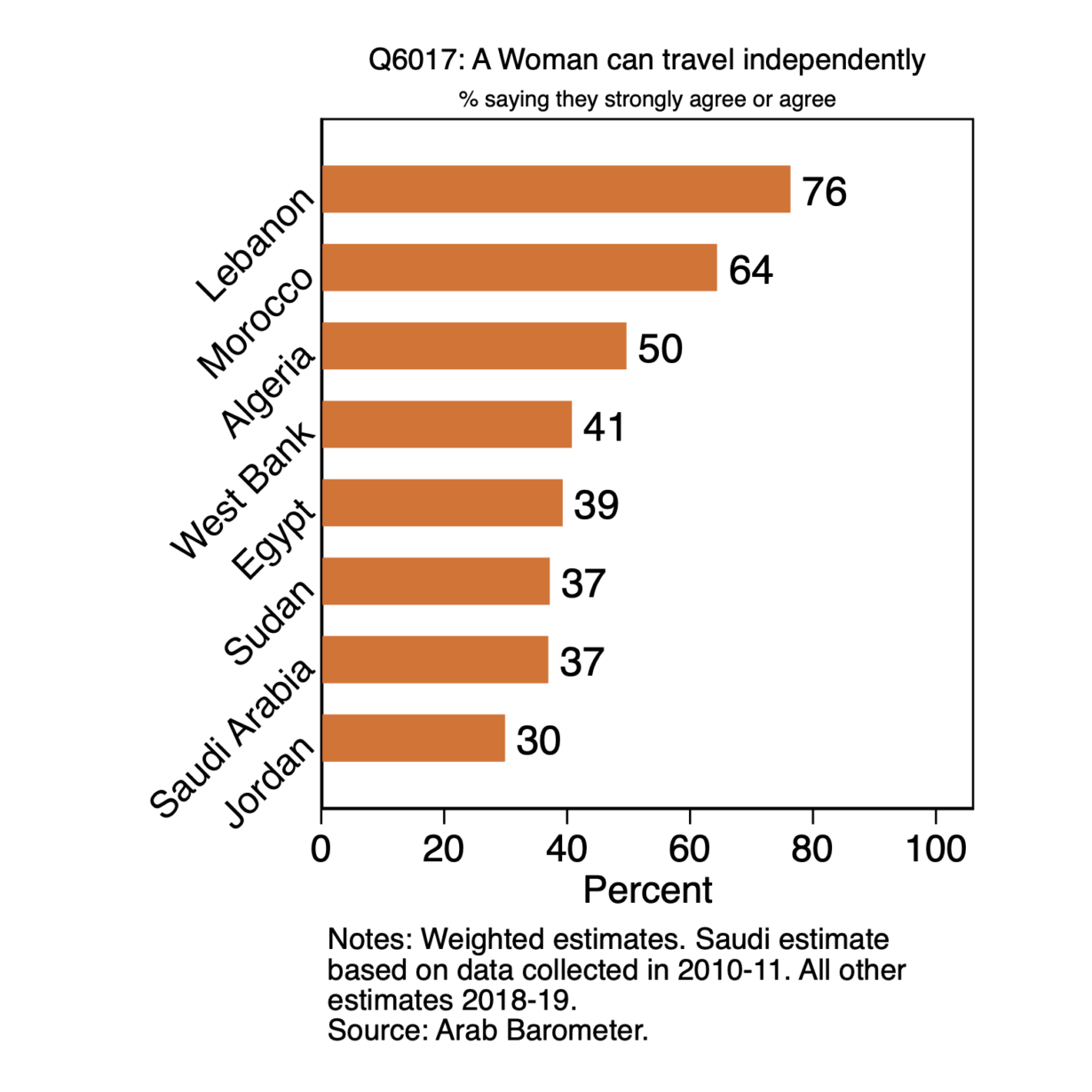 As of August 2, 2019 Saudi women over the age of 21 will be permitted to apply to travel outside the Kingdom independently. Yet, this change may not be welcomed by all its citizens. In 2010-11, Arab Barometer found that roughly 4-in-10 citizens across the Middle East and North Africa (MENA) thought that a woman should be able to travel abroad independently. At the time, perceptions in Saudi were just below the region average with 37 percent saying it should be permissible for a woman to travel alone.
Attitudes in the region appear to have changed somewhat in recent years. The latest study conducted by Arab Barometer (2018-19) indicates a 7-point increase in the proportion of people across MENA saying that a woman should be allowed to travel independently. Yet, this view is far from universally held. Lebanese are the most supportive, with approximately three quarters saying it should be permissible for a woman to travel abroad alone, followed by Moroccans (64 percent) and Algerians (50 percent). However, fewer than half in Egypt (39 percent), Sudan (37 percent), and Jordan (30 percent) say women should have this right.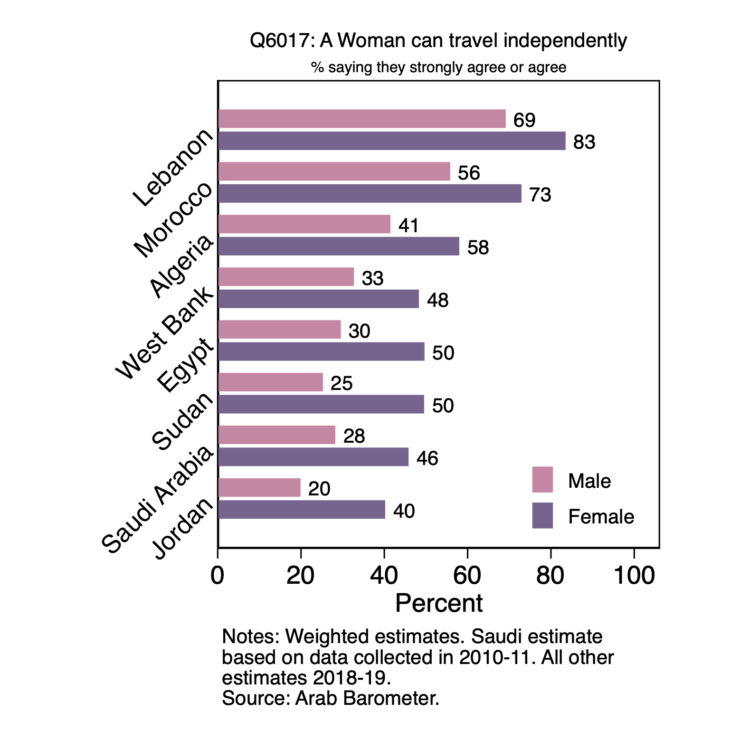 While Arab Barometer observes little variation across age, unsurprisingly, female respondents are more likely to support that women are allowed to travel independently. Additionally, those with higher level of education are more likely to hold this view, with the exception of Sudan, where Arab Barometer observes no substantive difference across education. Similarly, people living in urban areas also appear more accepting, once again. Variation can also be observed across income level, with above median income households being more accepting of a woman traveling independently. In Sudan, no substantive difference across incomes can be found.
Note that Arab Barometer could not be granted free and fair access to survey in Saudi in the 2018-19. All estimates presented for Saudi are based on data collected in 2010-11. Arab Barometer surveyed the West Bank and Gaza in Palestine, this question was only asked in the West Bank.