In some countries, more people approve of honour killings than of homosexuality
Kuwait's national assembly is so rowdy that debates sometimes descend into fisticuffs. But on one issue, at least, the mps have little to say. Sheikha al-Ajmi, a parliamentary employee, was killed by her brother in December. Some say he didn't like her working as a security guard; others say he was angry that she wanted to marry outside their clan. The chamber offered no condolences. mps may have feared the wrath of her tribe. Some probably approved. "They think what happens at home, even murder, is a private matter," says Nour AlMukhled, a Kuwaiti activist.
No country in the Middle East and north Africa releases an official count of "honour killings", which typically involve men murdering female relatives for actions they consider immoral. Activists say such killings are still common in the region, despite years of campaigning against them. Most states treat them more lightly than other forms of murder.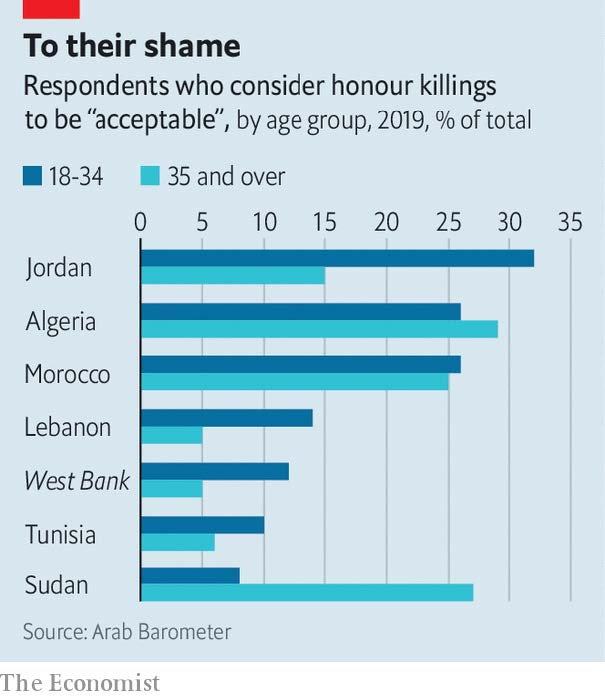 Read full article at The Economist